Small jury's trailer with trussed finish arch
This small and compact jury's trailer is equipped with a sound installation and includes a trussed finish arch measuring 30 m2 on which sponsor logos etc. can be displayed. The trailer is subdivided into two compartments: The first compartment houses the sound system, from which the commentator can deliver their live commentary about the event. The second compartment is for the jury panel at cycling events, marathons and triathlon competitions. Its small dimensions make this trailer ideal for events where there's not much space.
In short, it offers a fully equipped, flexible workspace with a view of the competition.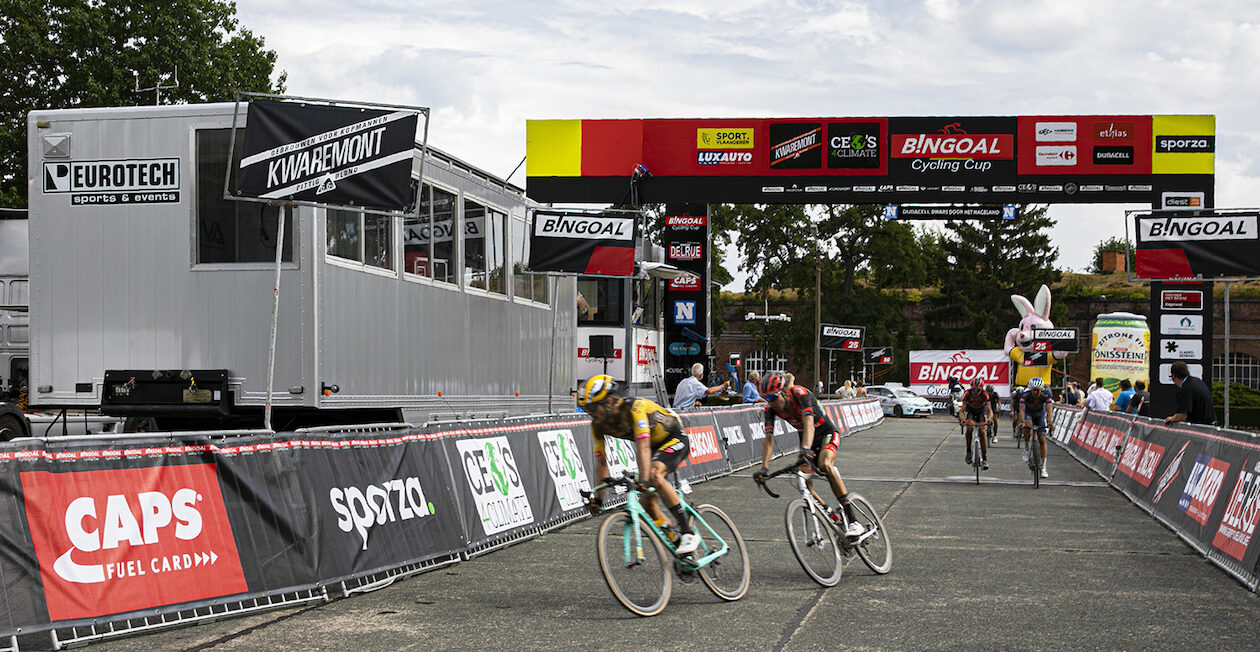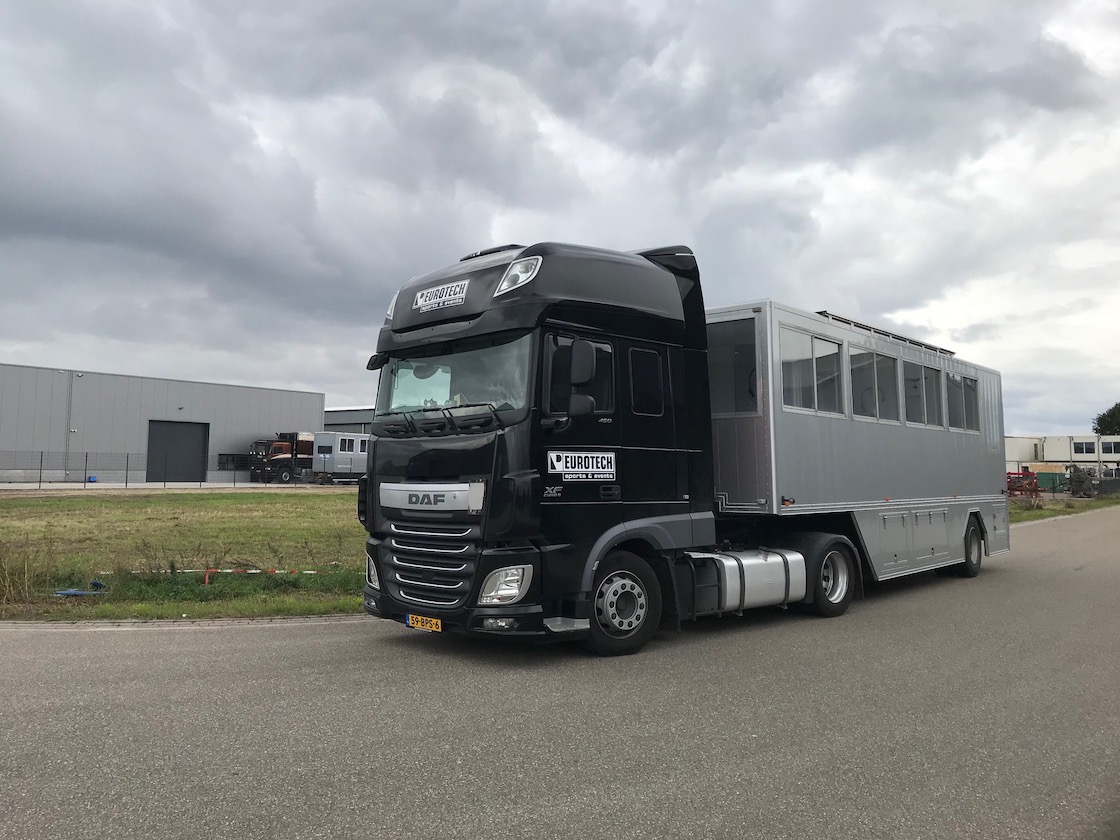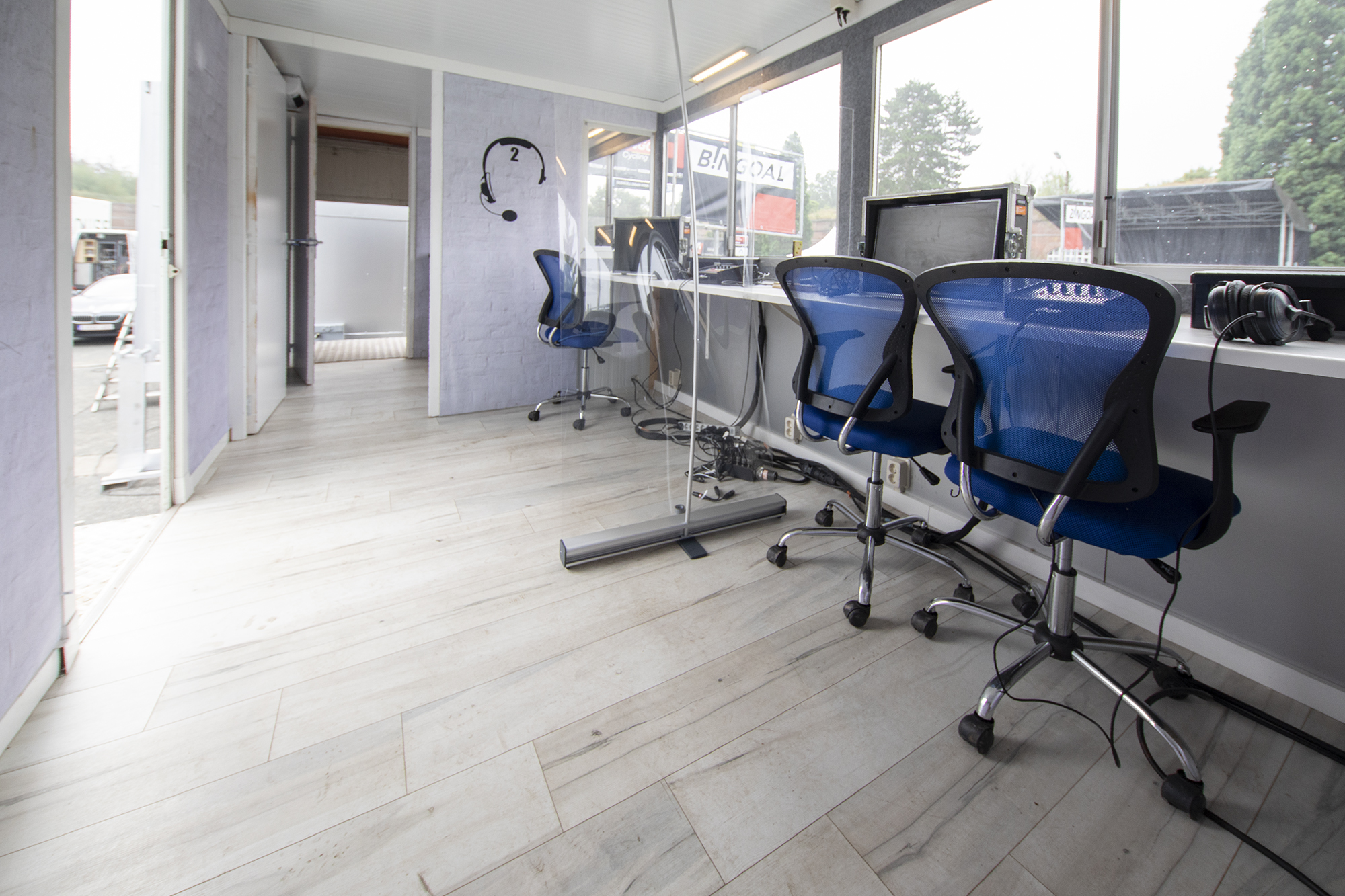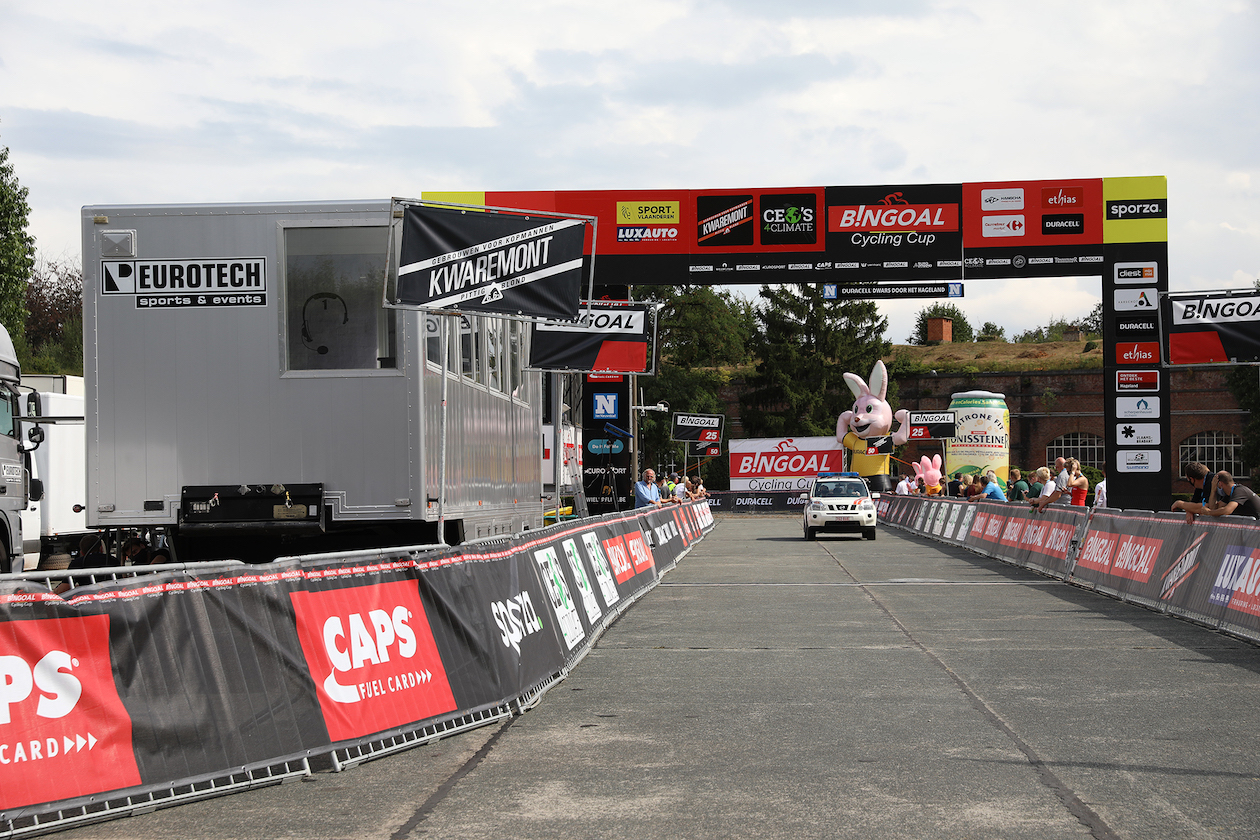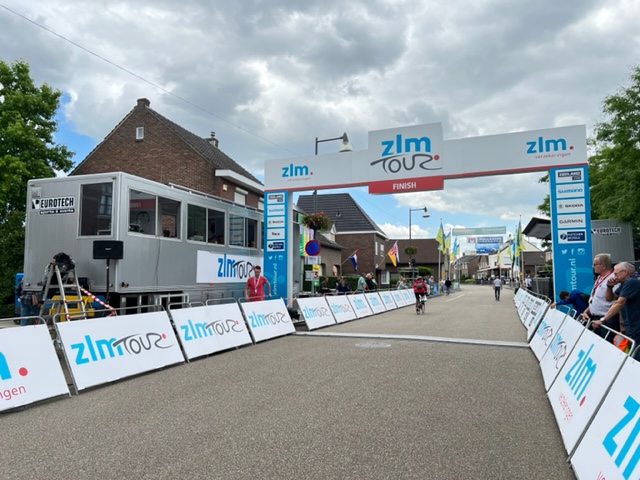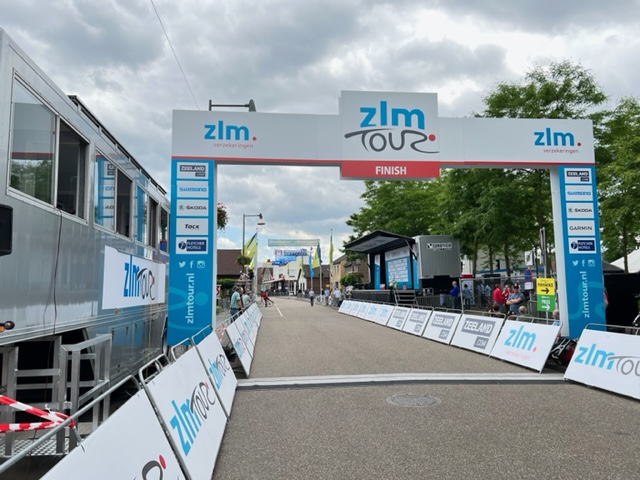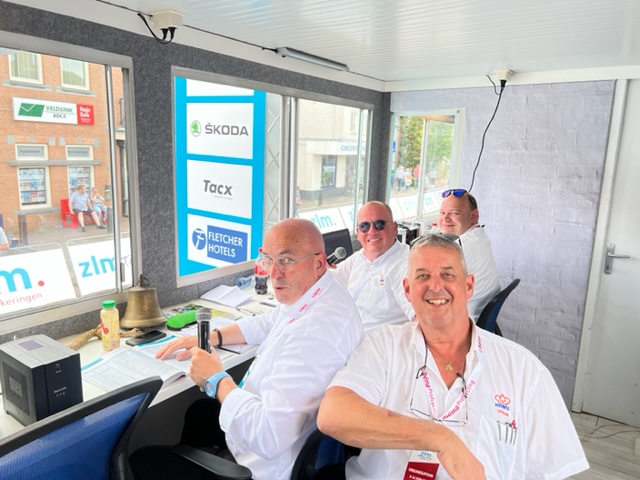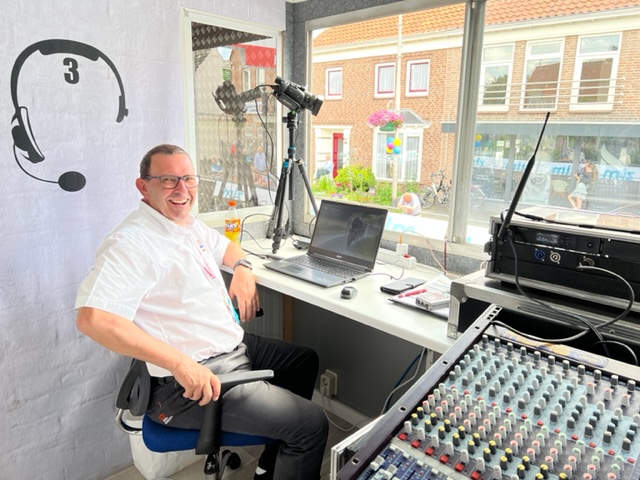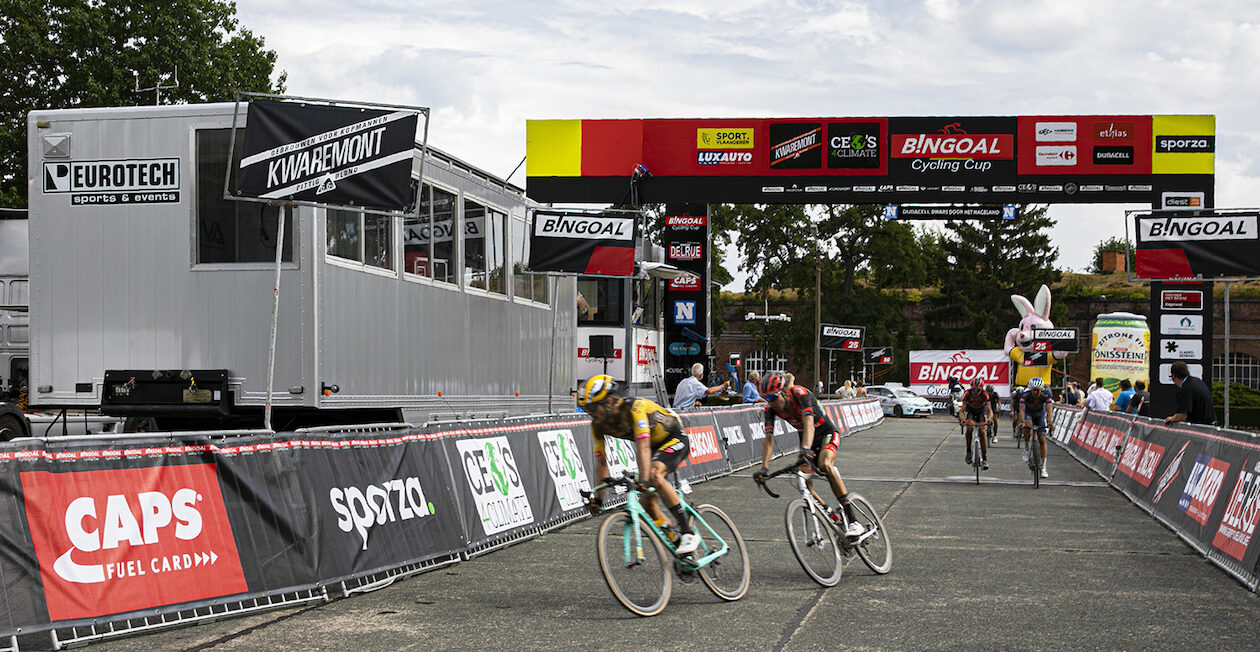 INTERESTED IN HIRING A SMALL JUDGES' TRAILER?
Request a quote and we'll get back to you as quickly as we can!