Large jury's trailer with trussed finish arch
The jury's trailer with a trussed finish arch and sound system is subdivided into three compartments, the middle one of which can be extended outwards. This makes it ideal for use by a jury panel at cycling events, marathons and triathlon events. The first compartment houses the sound system, from which the commentator can deliver their live commentary about the competition and the final compartment is set up to receive VIP guests. The trussed finish arch, which offers approximately 30 m2 of advertising space, provides an ideal opportunity to highlight organisations, such as sponsors.
In short, it offers a fully equipped, flexible workspace with a view of the competition.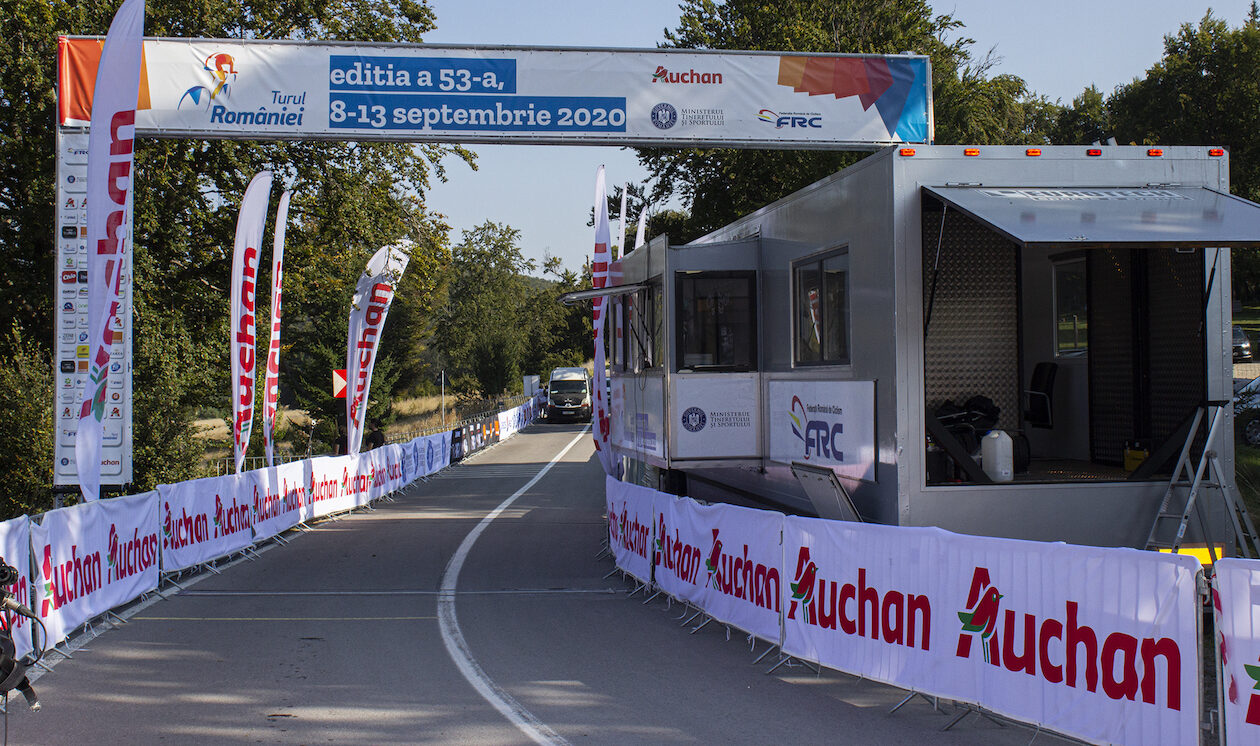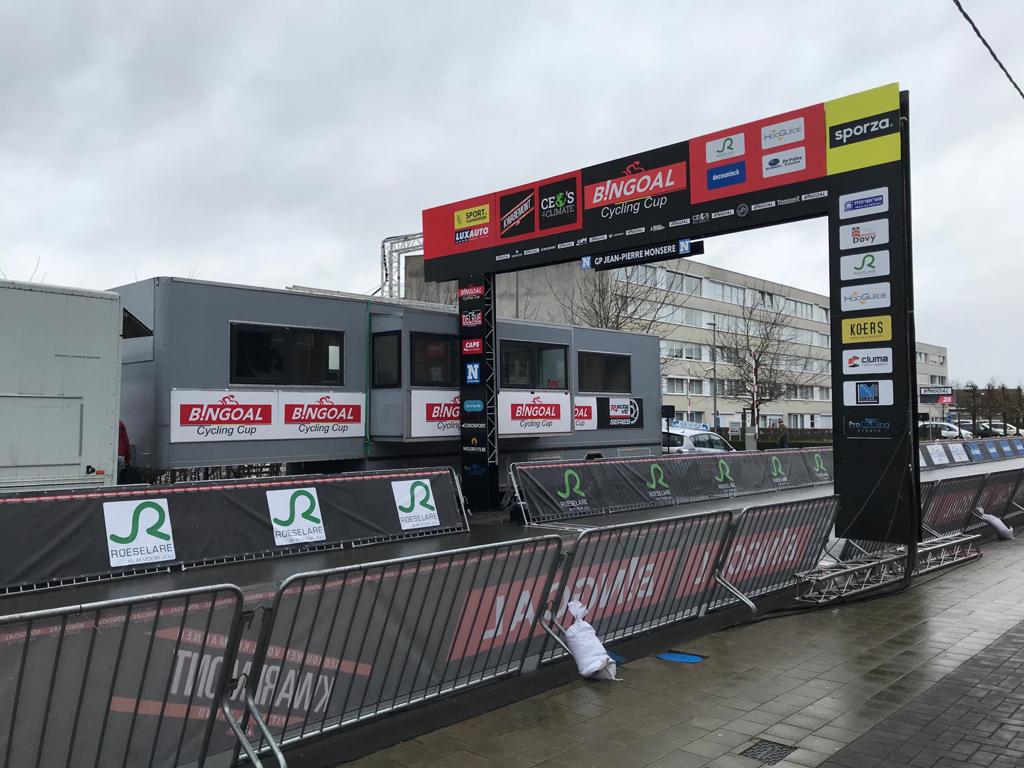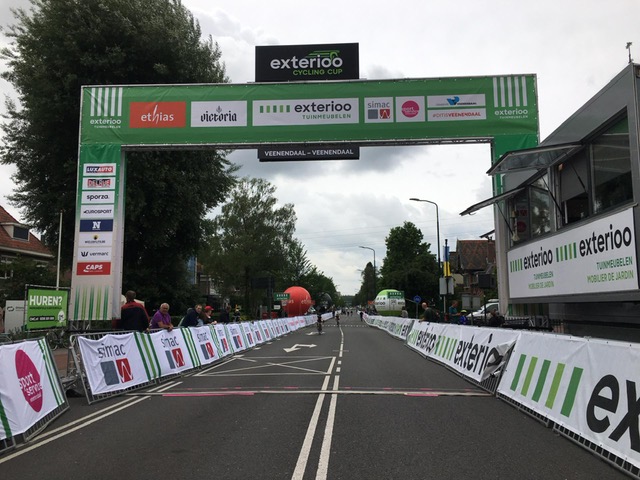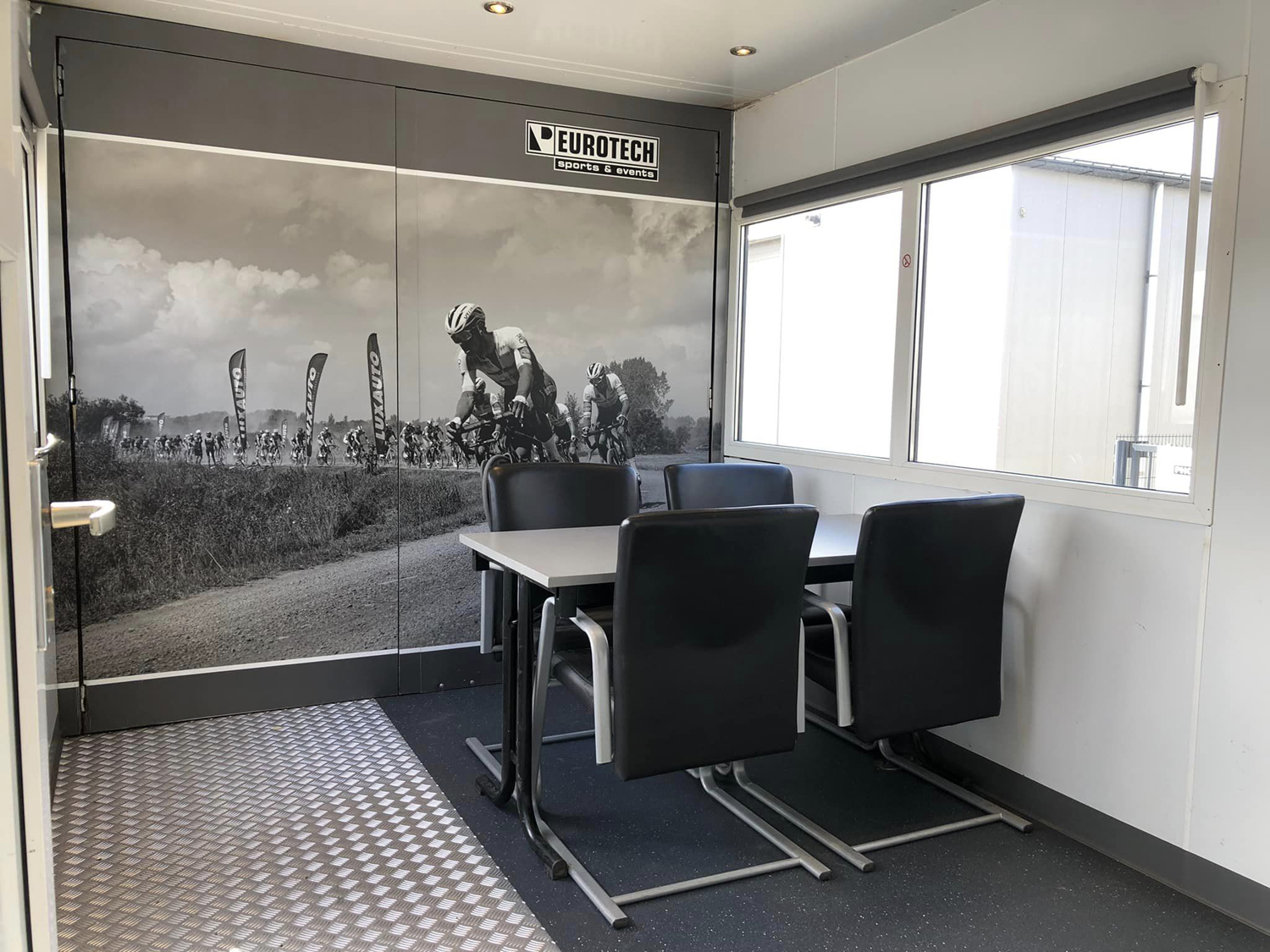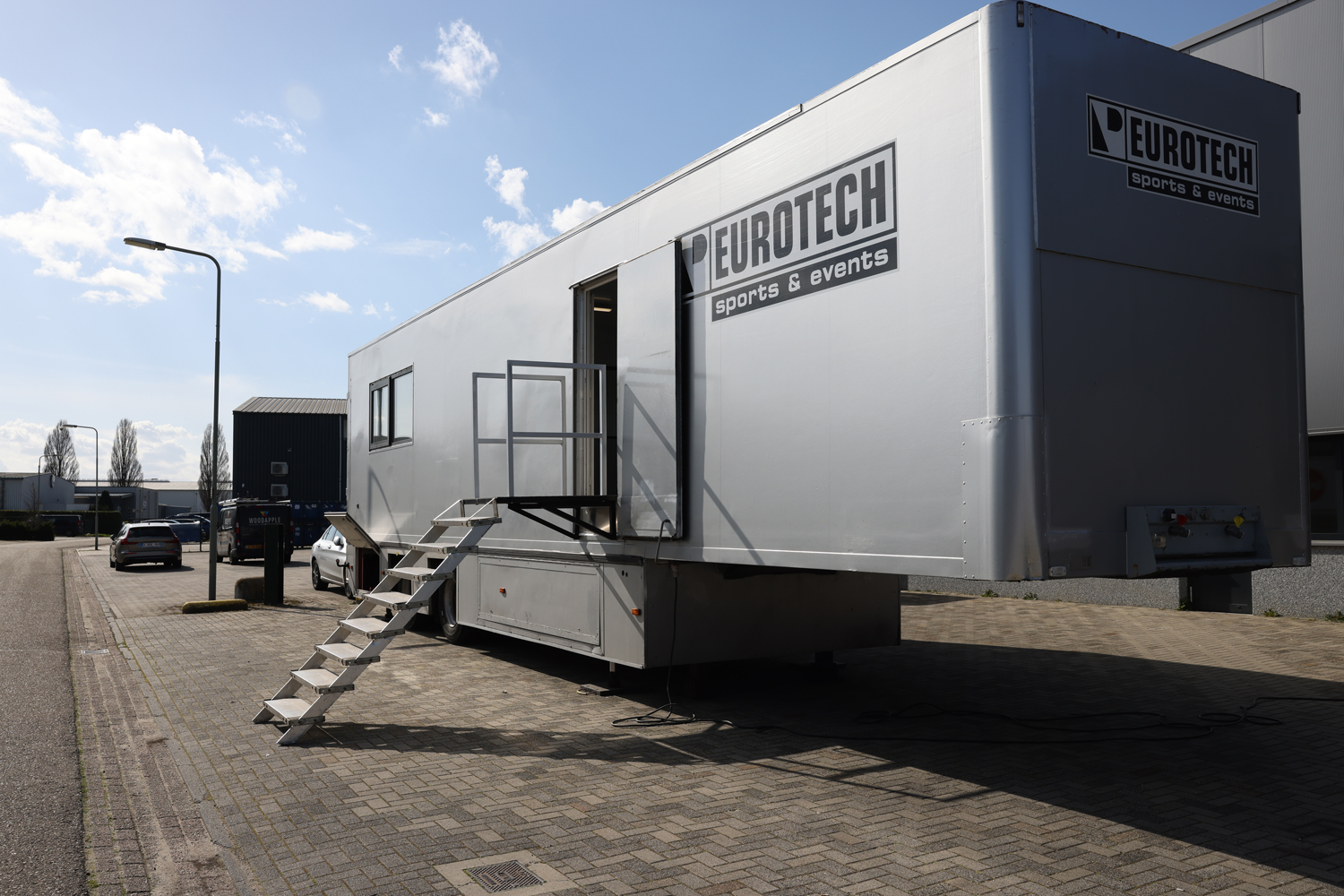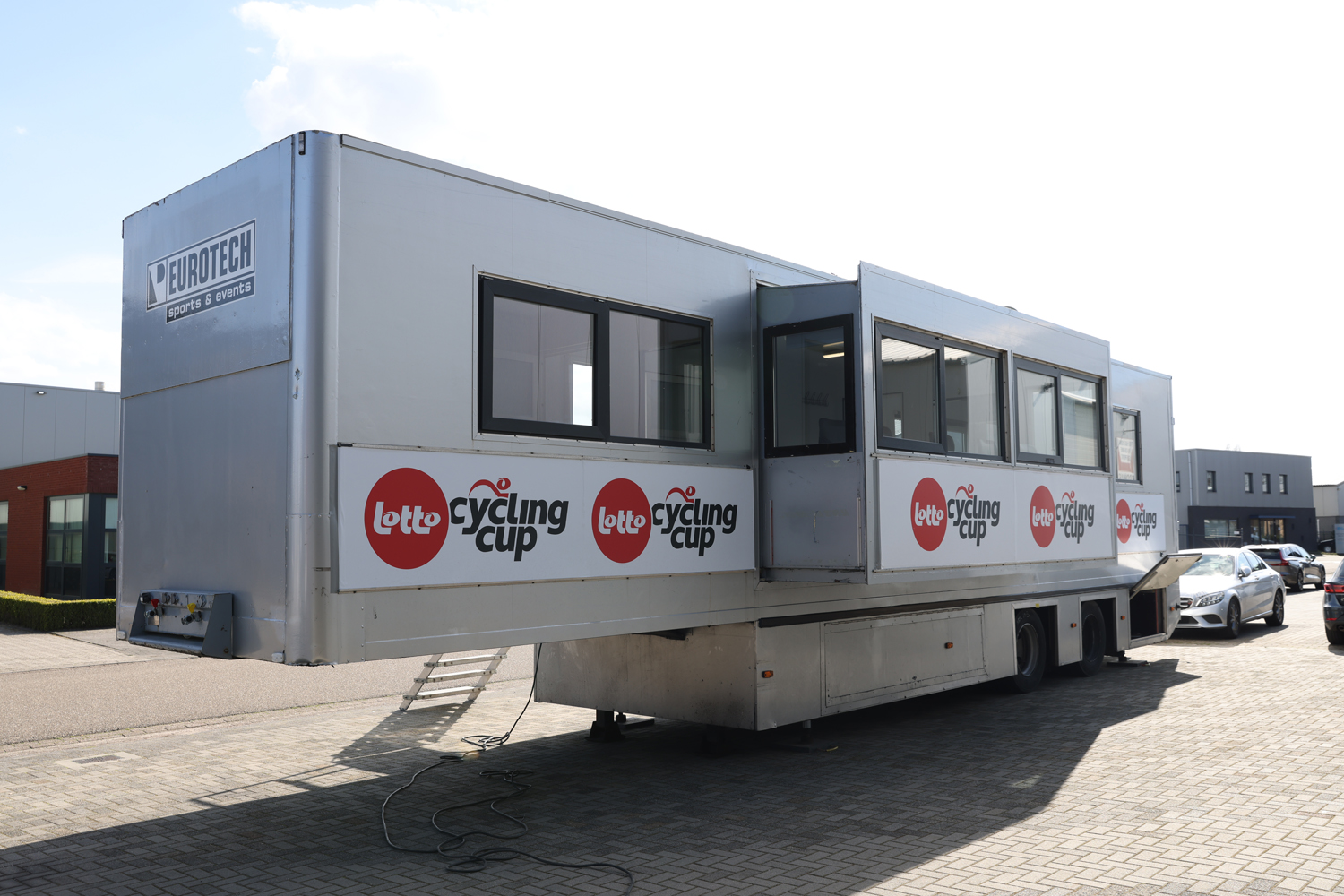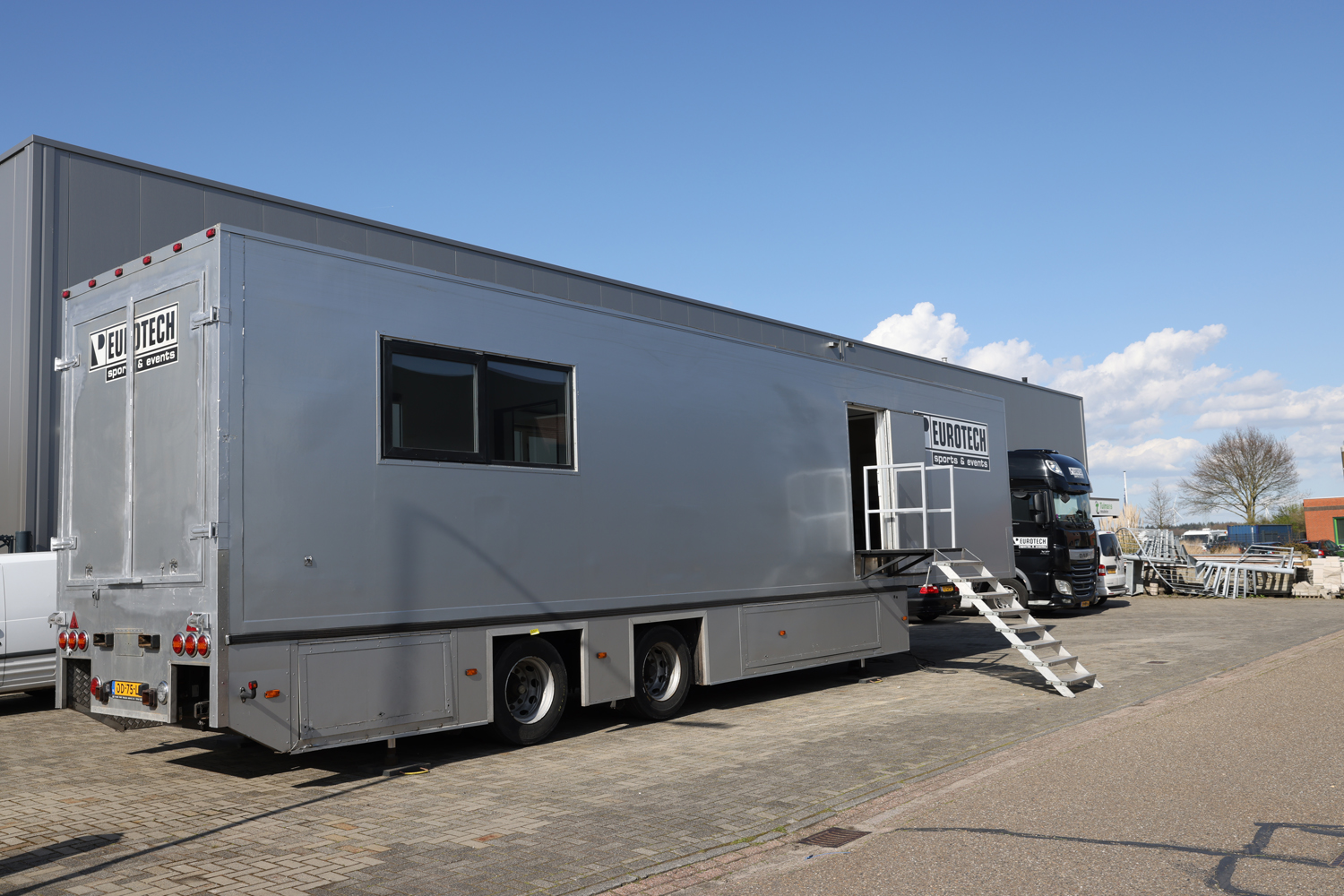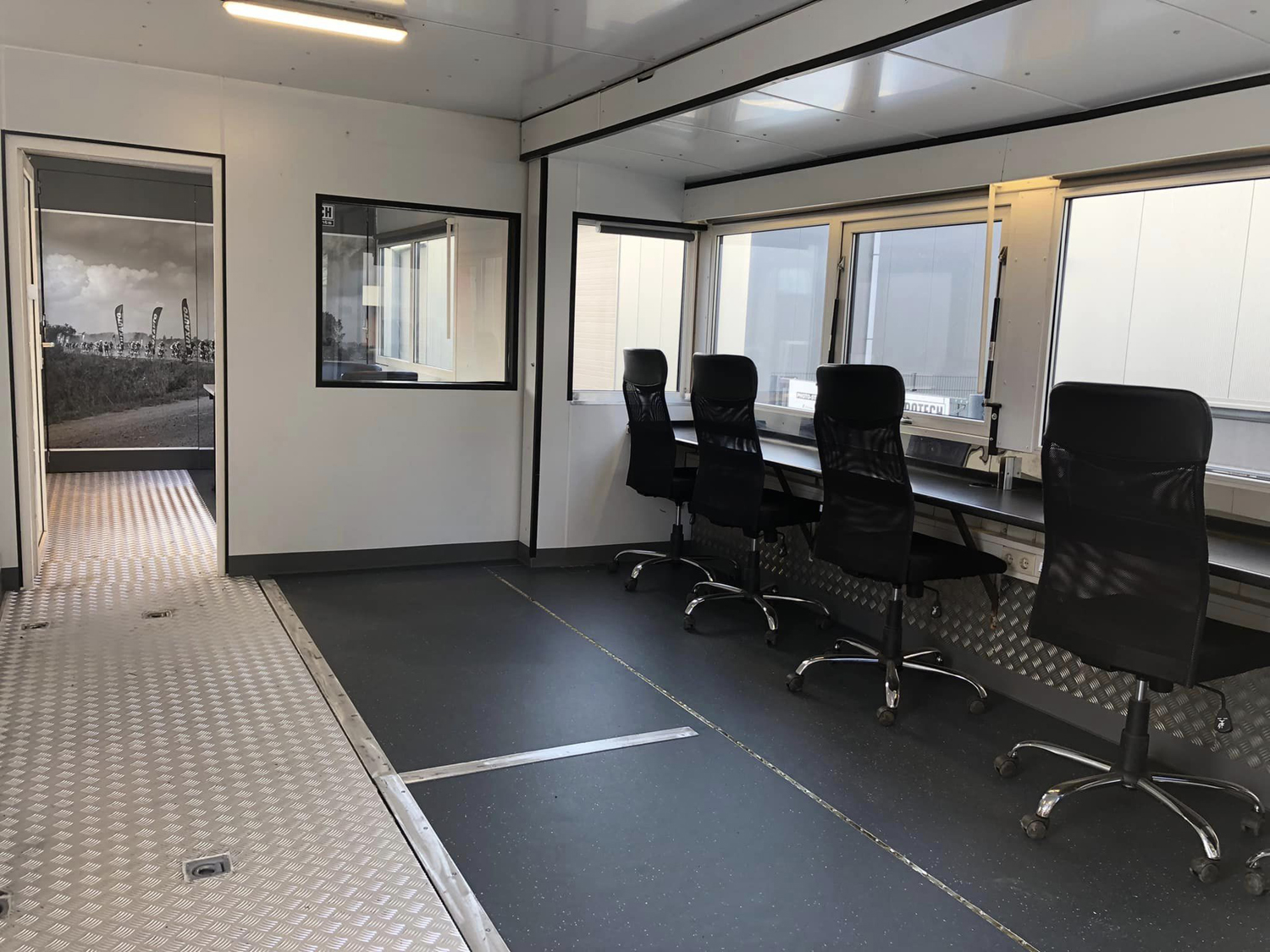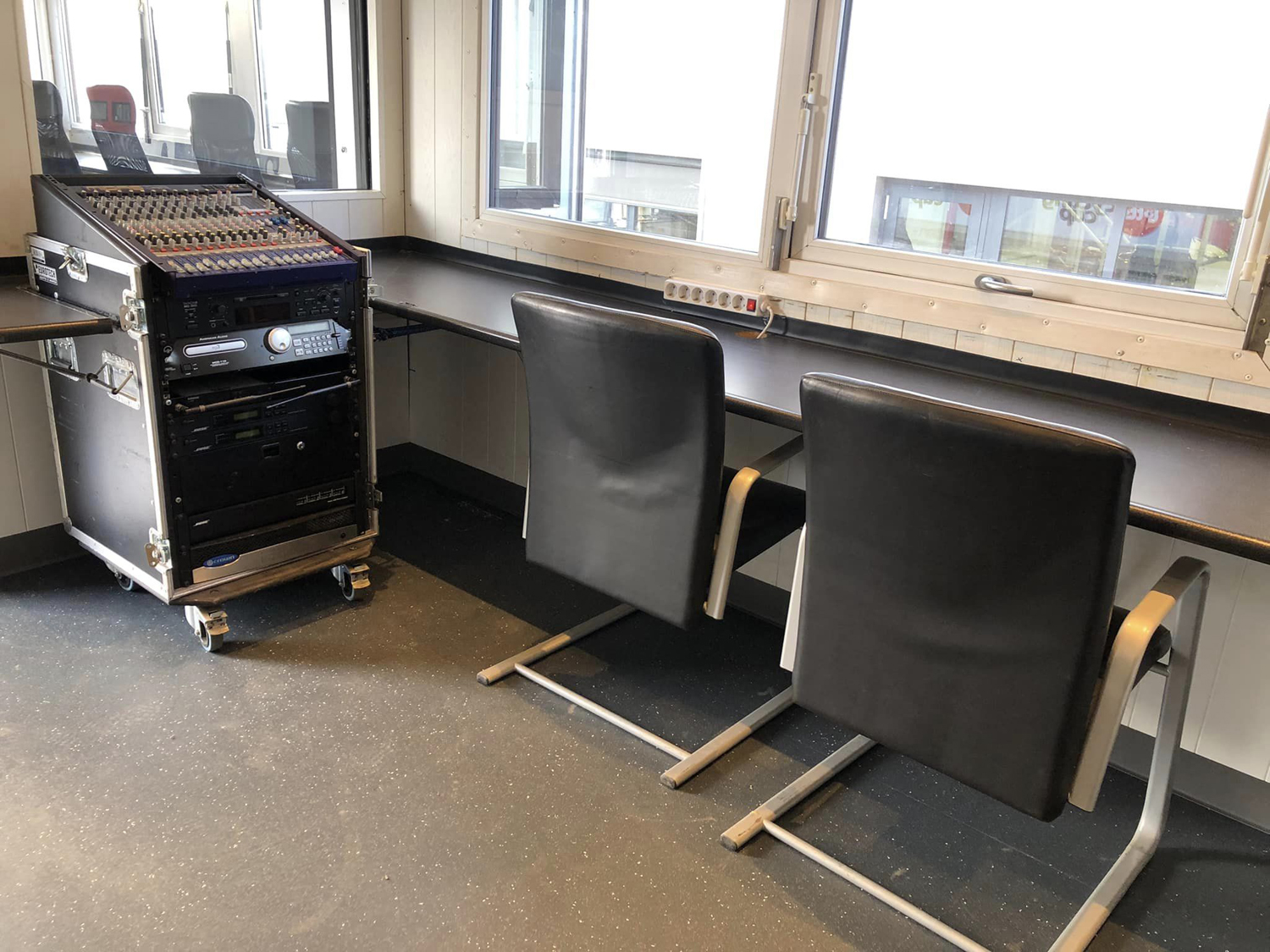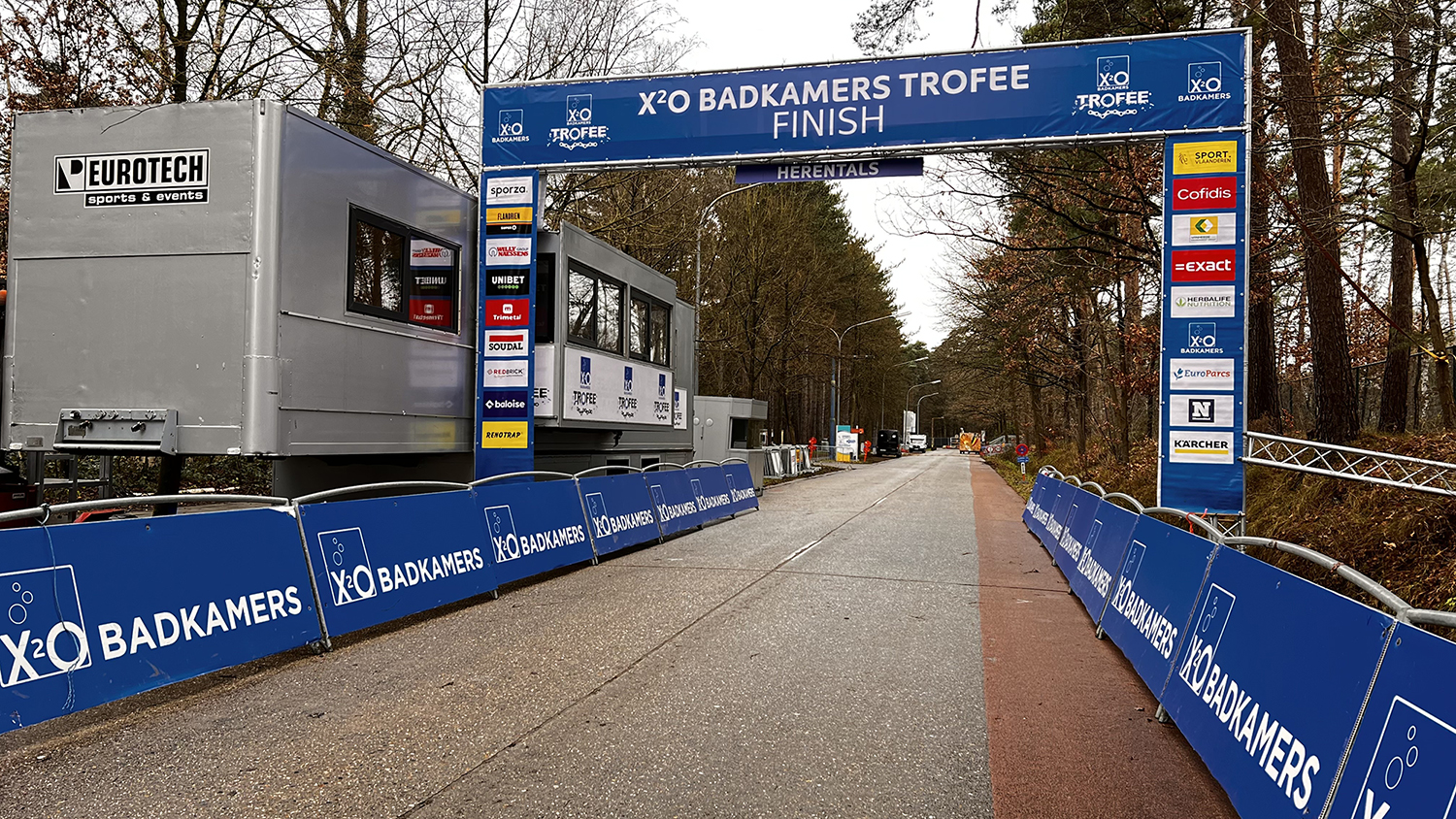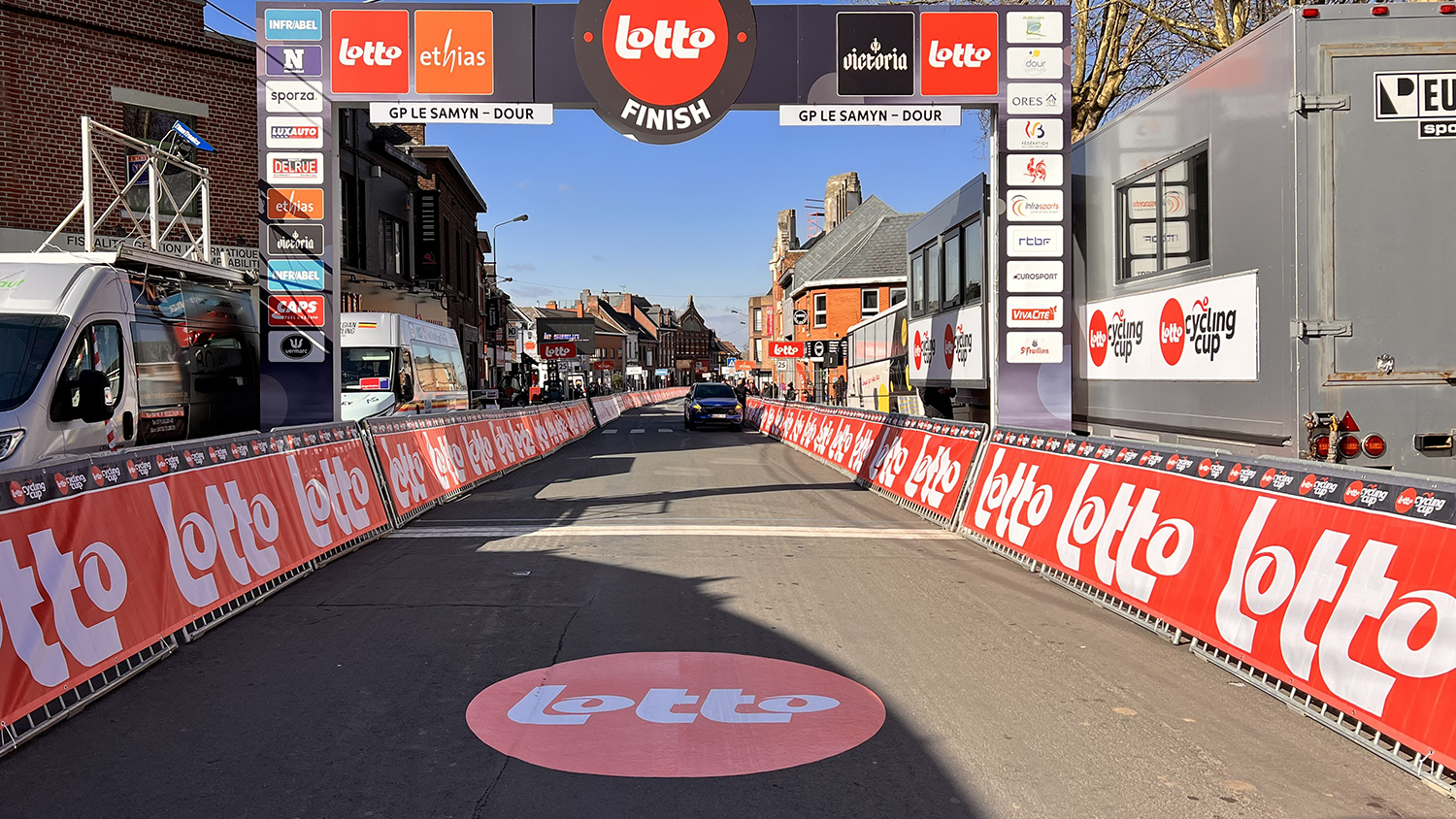 Specifications
A trussed finish arch with 30 m2 of advertising space
Branding front: W 3,800 mm x H 850 mm
Branding mid: W 4,250 mm x H 850 mm
Branding back: W 4,000 mm x H 850 mm
Branding slide: W 850 mm x H 850 mm
For more detailed specifications and a drawing of the trailer, please use the download link below.
View the drawings and download the specifications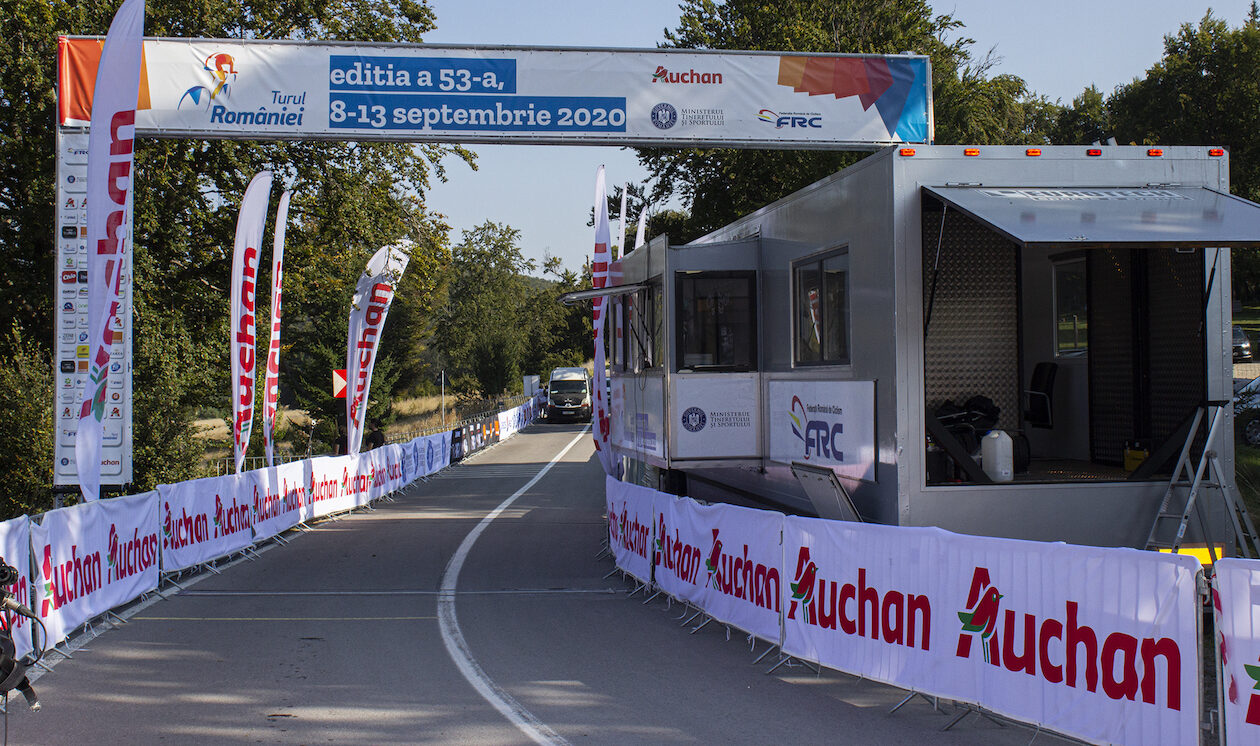 INTERESTED IN HIRING A LARGE JUDGES' TRAILER WITH A TRUSSED FINISH ARCH?
Request a quote and we'll get back to you as quickly as we can!