Whether you need a podium trailer for a music band, to celebrate a sporting event or get a cycling competition off to a great start, this hydraulic podium trailer is ideal. The podium trailer provides a floor area of 55 m2 and a podium height of 3.10 metres. What's more, the podium trailer is equipped with a public address and sound system and it can also be supplied with an HD LED wall measuring 24 m2.
For a fixed price, we will deliver the trailer to your location within a radius of 250 km, without any additional costs. The average assembly time is 30 minutes.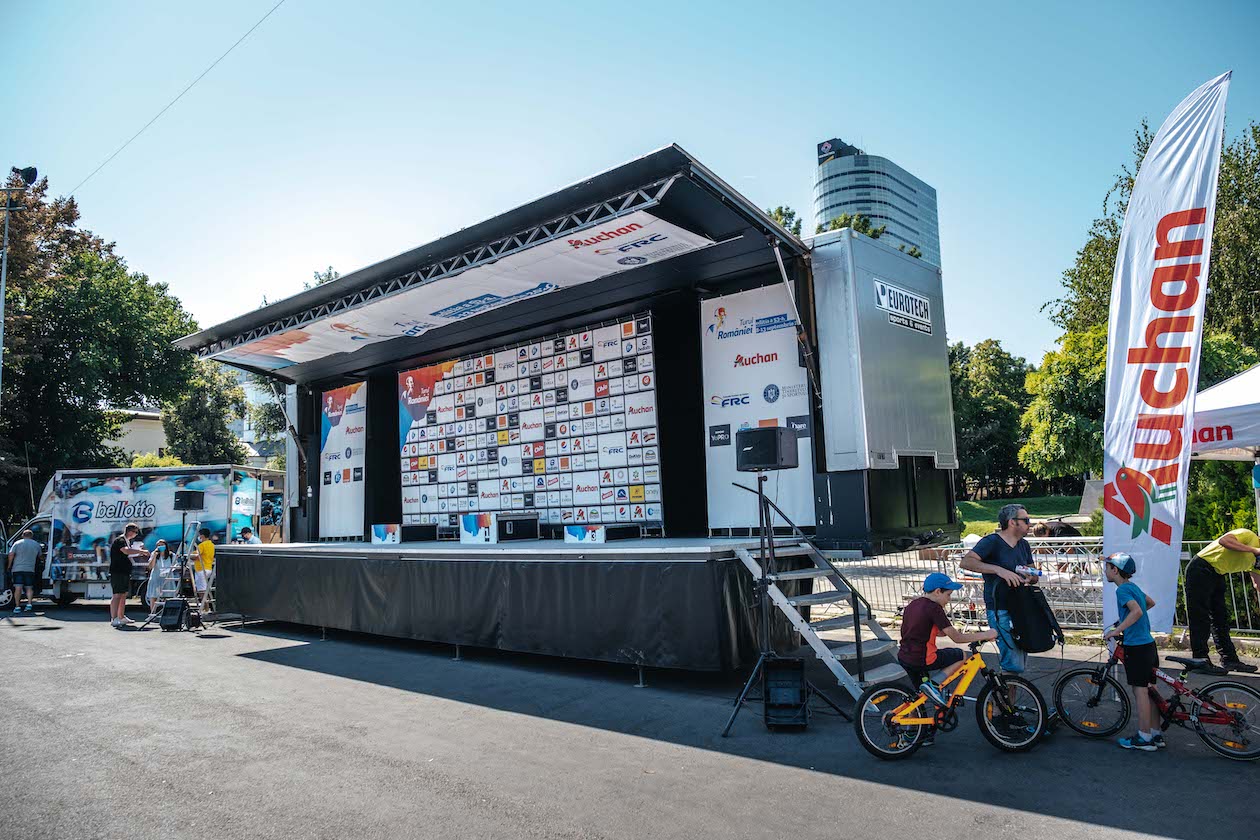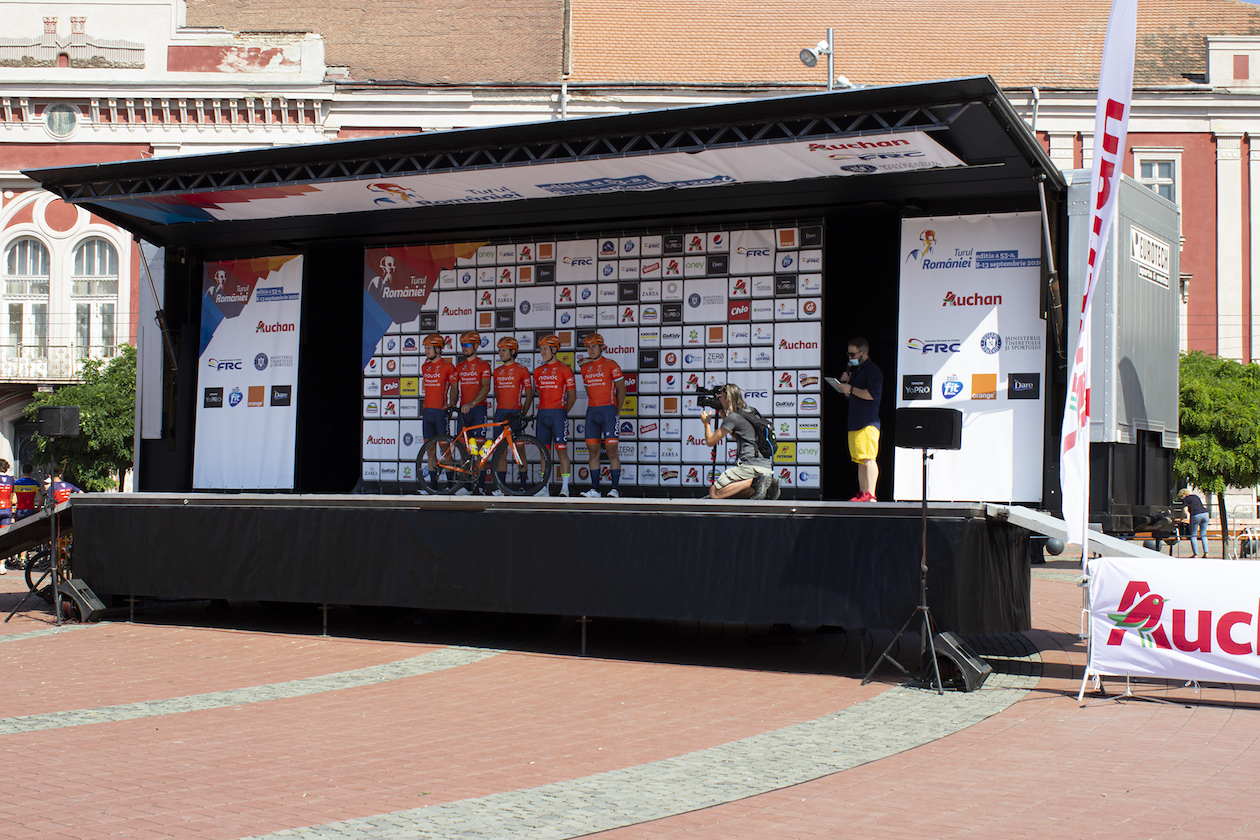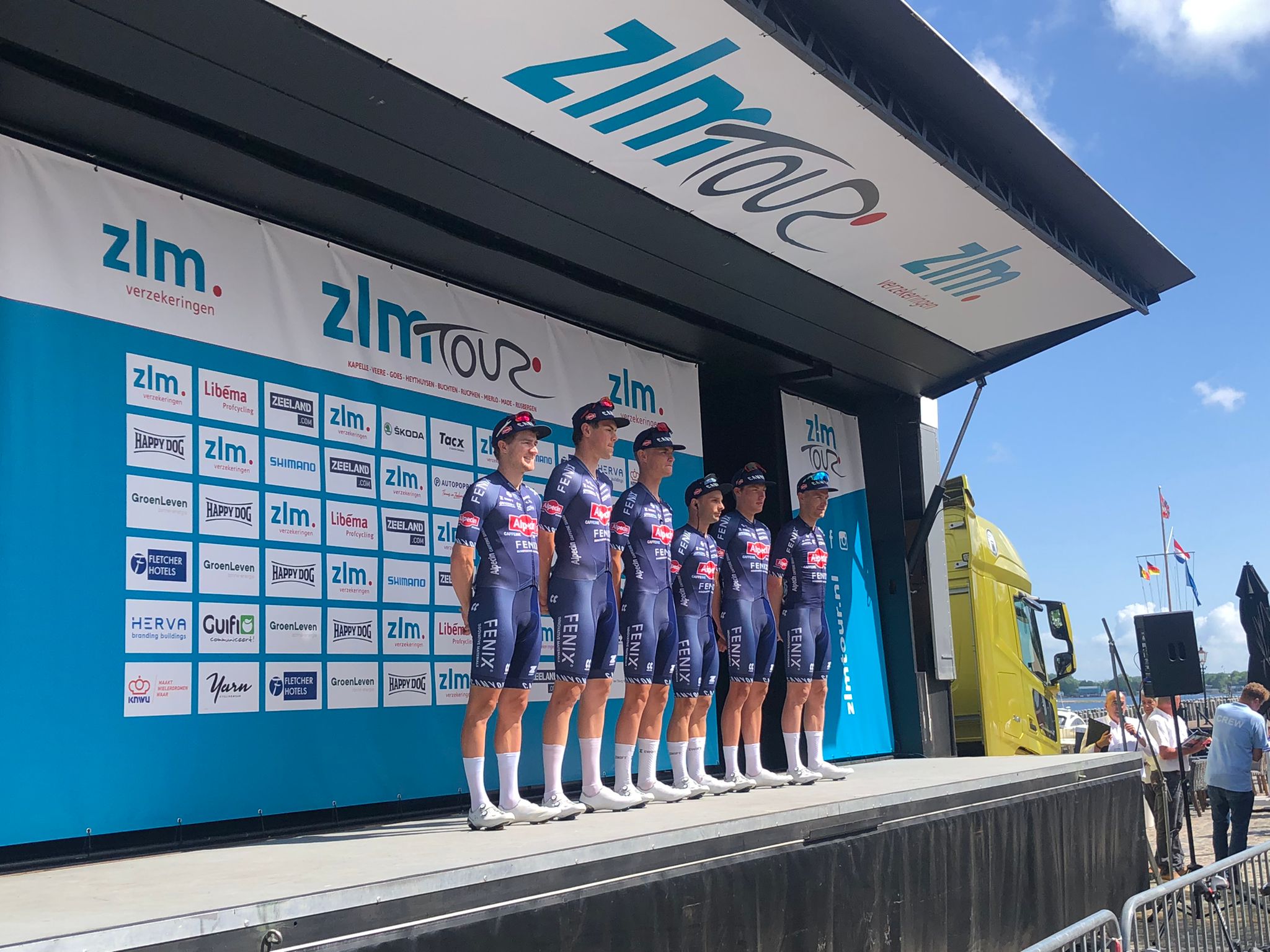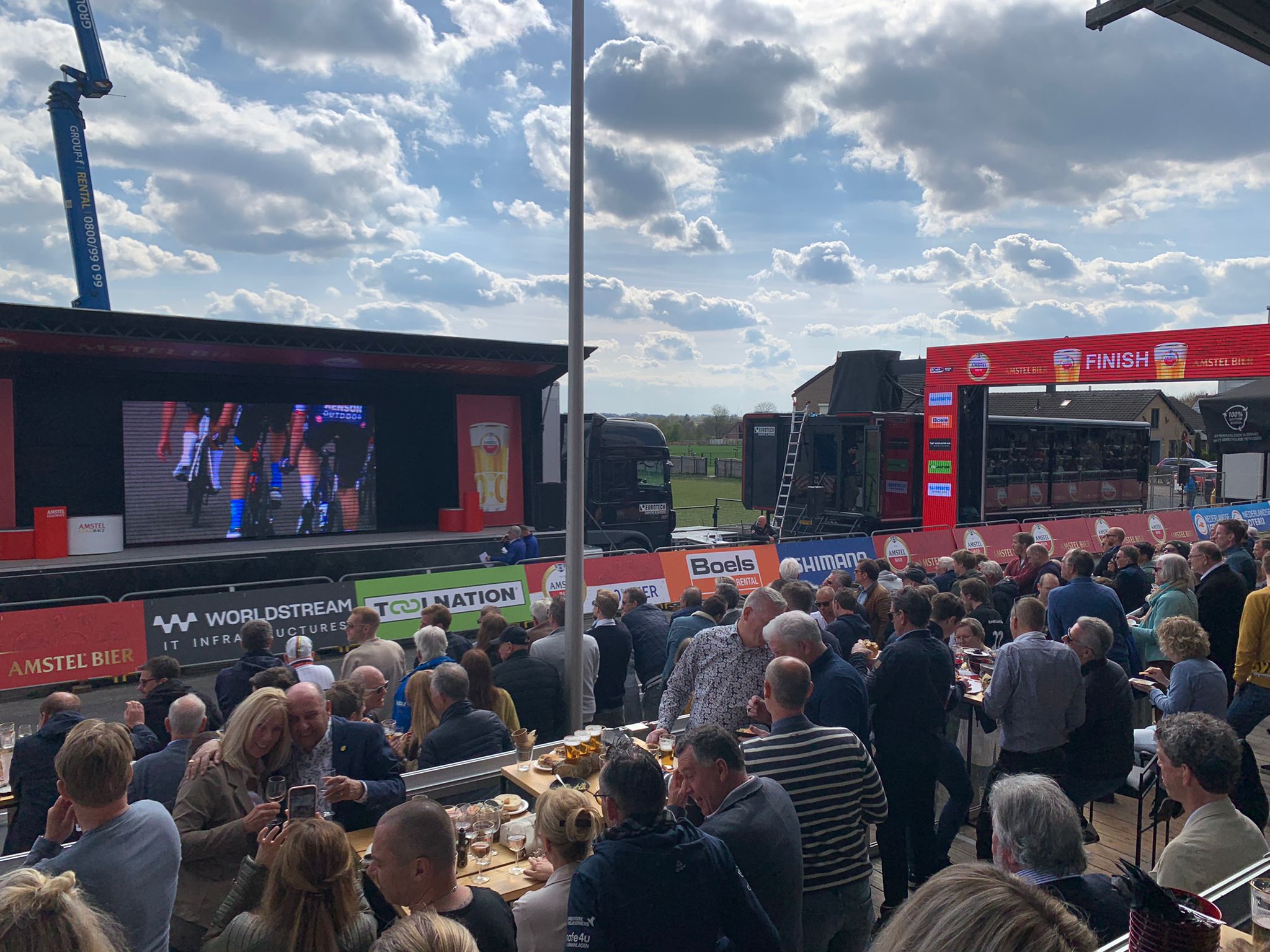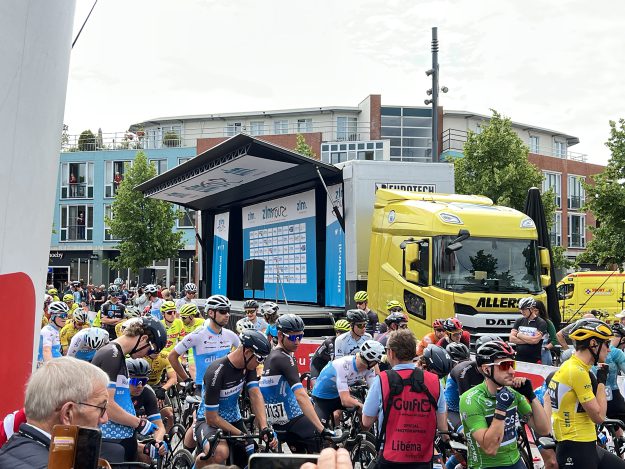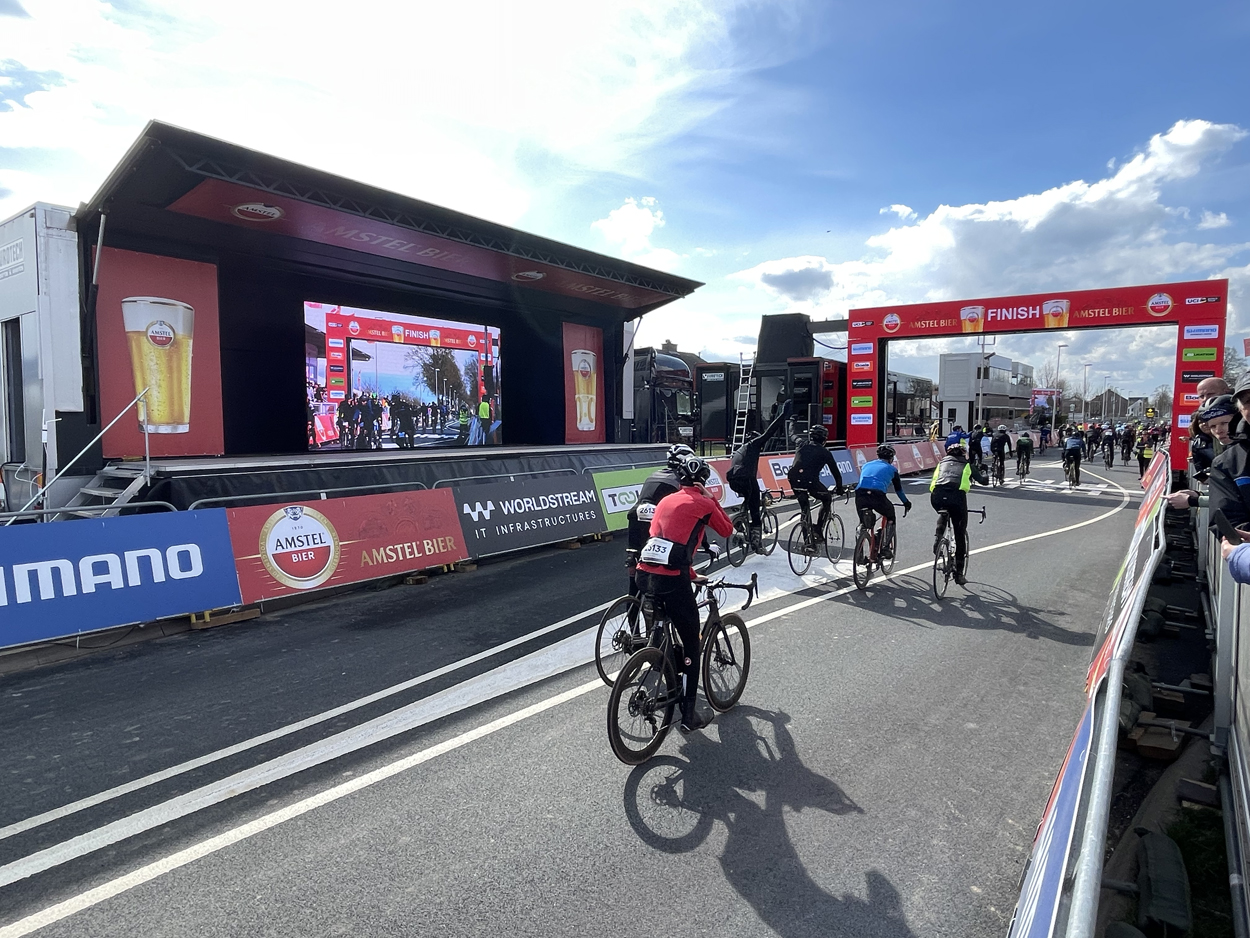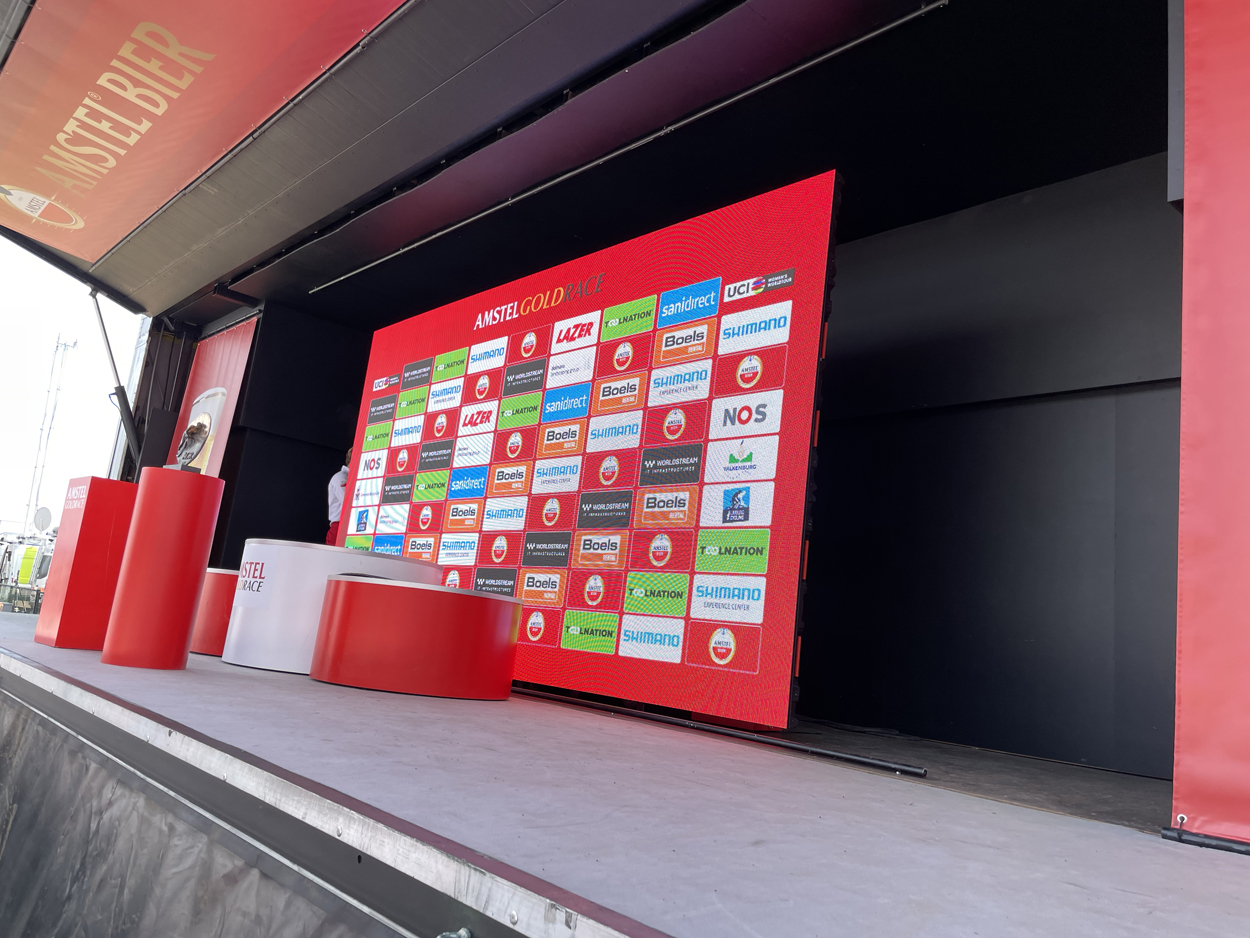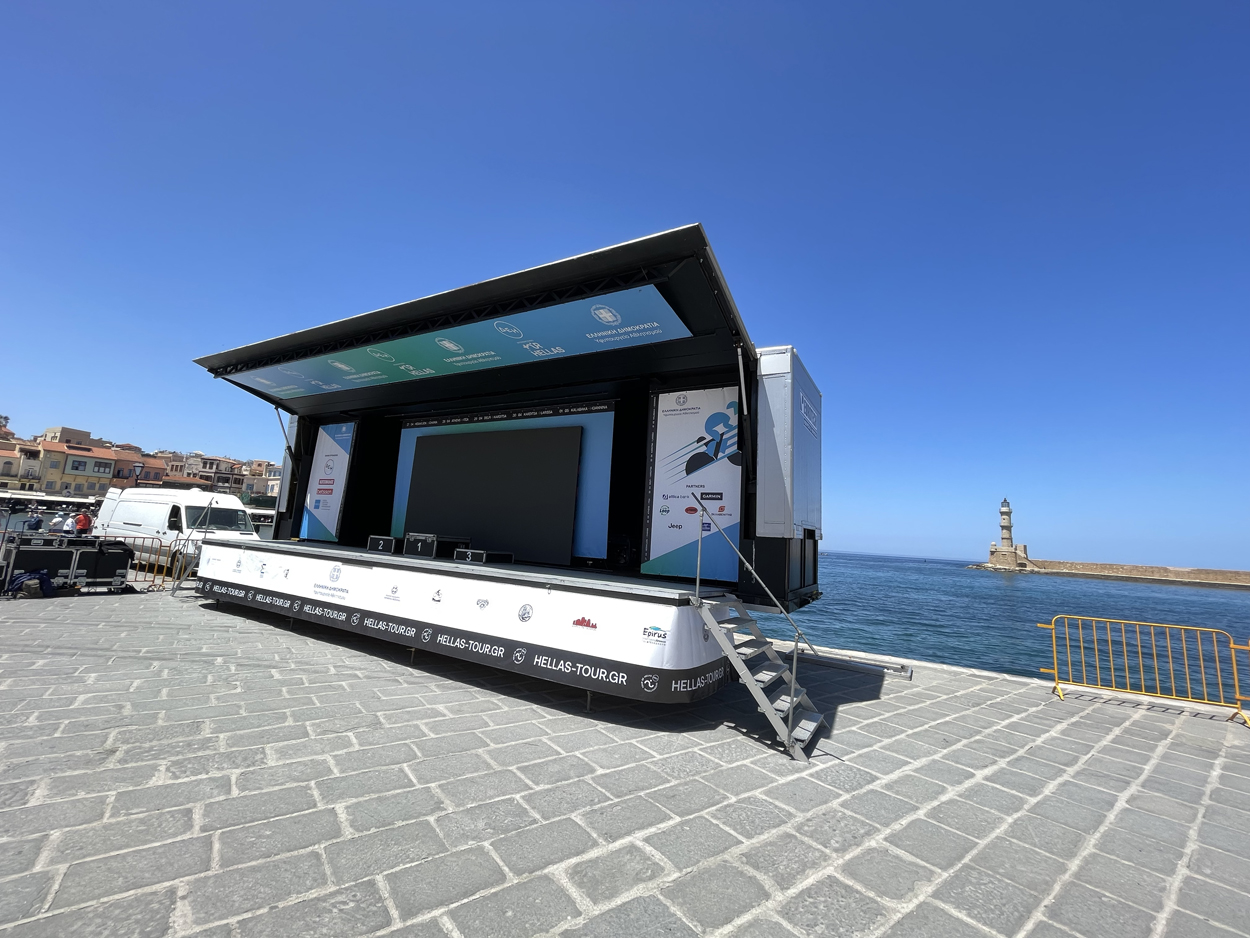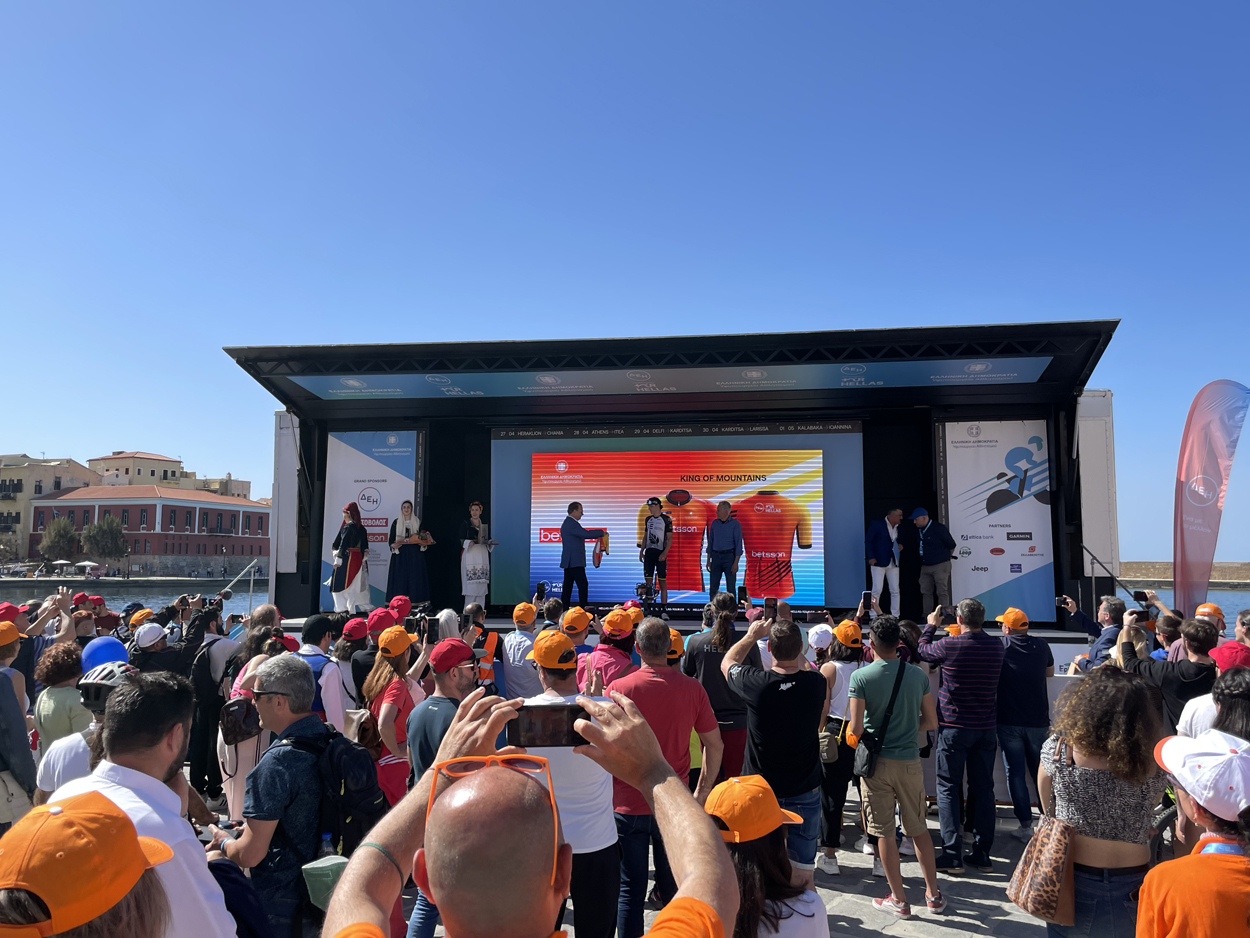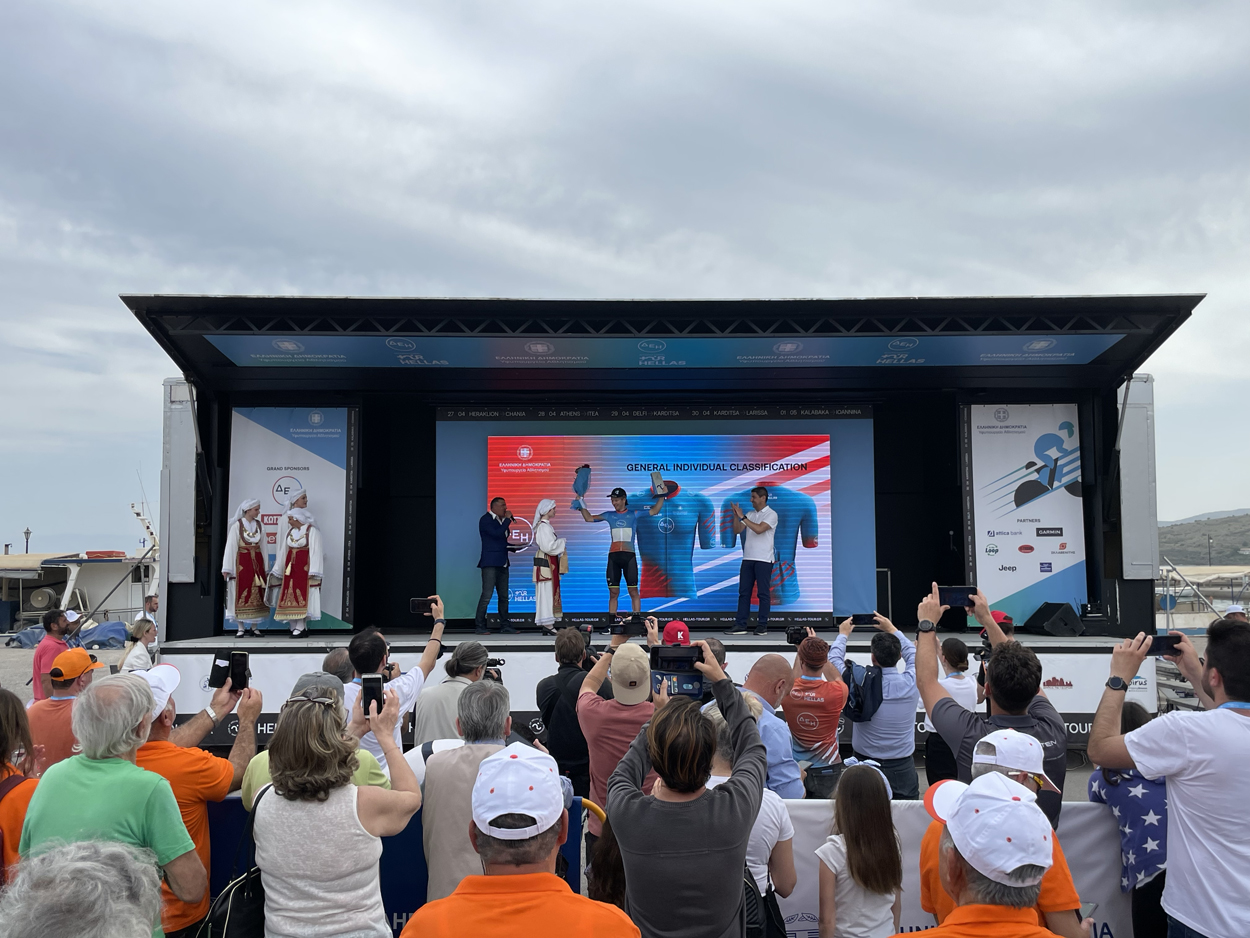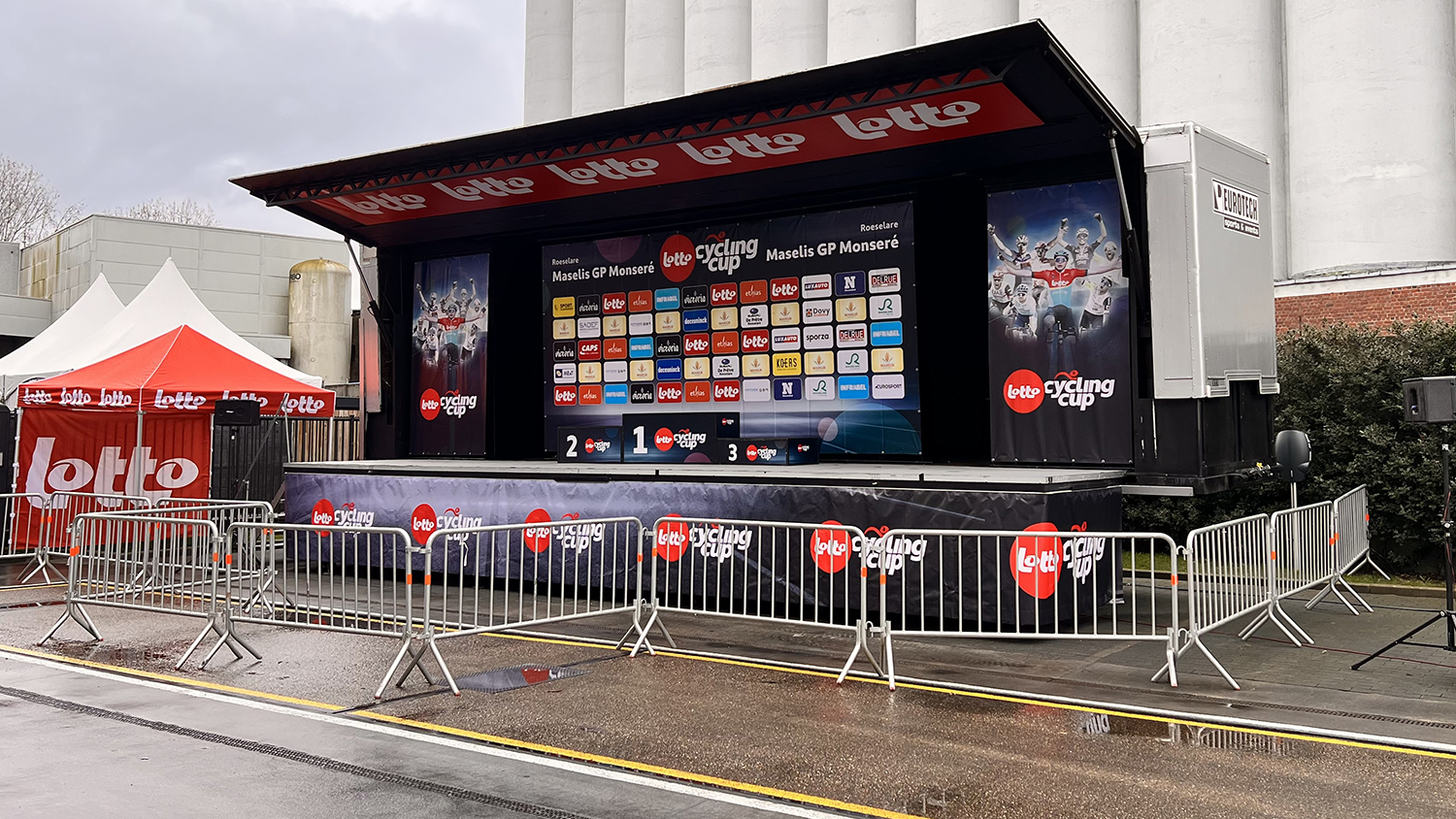 Specifications
Floor area: 55 m2
Podium height: 3.10 metres
Public address and sound system
HD LED wall measuring 24 m2 (optional)
Use the link below to download further specifications and a drawing.
View the drawings and download the specifications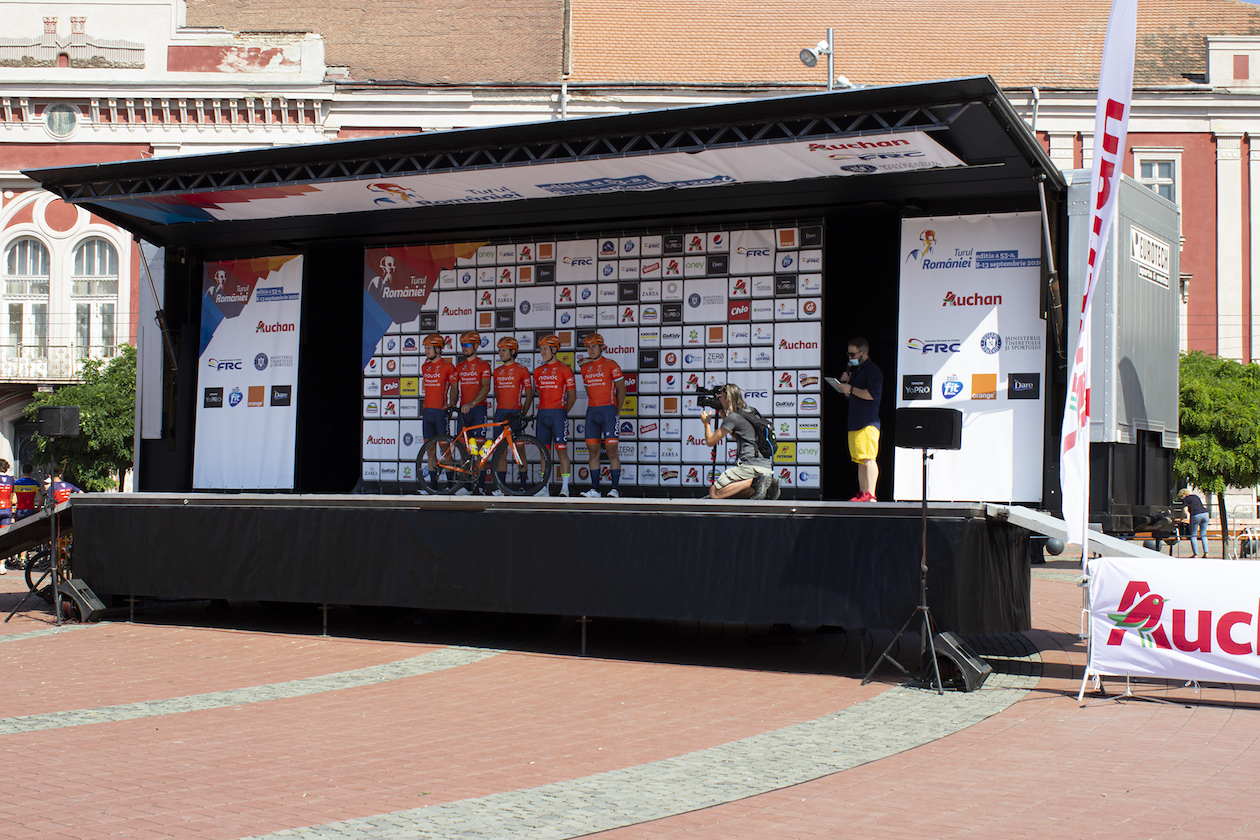 INTERESTED IN HIRING A PODIUM TRAILER?
Request a quote and we'll get back to you as quickly as we can!